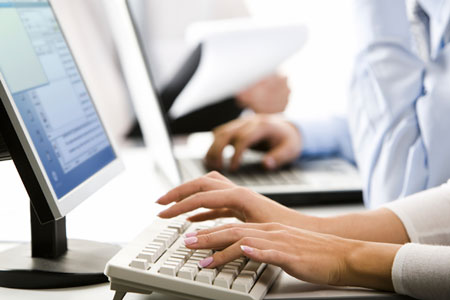 Custom Software Development
We are experts in creating web-based, desktop, distributed and standalone software development products tailored to meet your company's specific requirements and business needs. We provide a full spectrum of onshore & offshore software development products and services. We have a history of efficiently servicing clients of different size and nature, and delivering advanced innovative solutions that do work. When we create software solutions tailored on your specifications, we build unique solutions that improve the performance and profitability of your business by streamlining your business solutions. we combine our years of experience with our technical and business skills in order to achieve maximum client satisfaction.
We have a team of expert software developers who use process-driven development methods and specialised tools to incorporate the latest technologies in the software and make it useful for your business. We integrate our expertise with the clients' specifications to create a technologically-sound solution.
Some of the technologies we regularly pull from our toolbox include
ASP.Net
VB.NET
C++ and Visual C++
PHP
Jquery and JavaScript, CSS
Database Development and Data Base Engines
MySQL
MS Access
MS SQL Server
Contact us for a free quote and we will be pleased to come up with the proposal providing our analysis of the assignment.